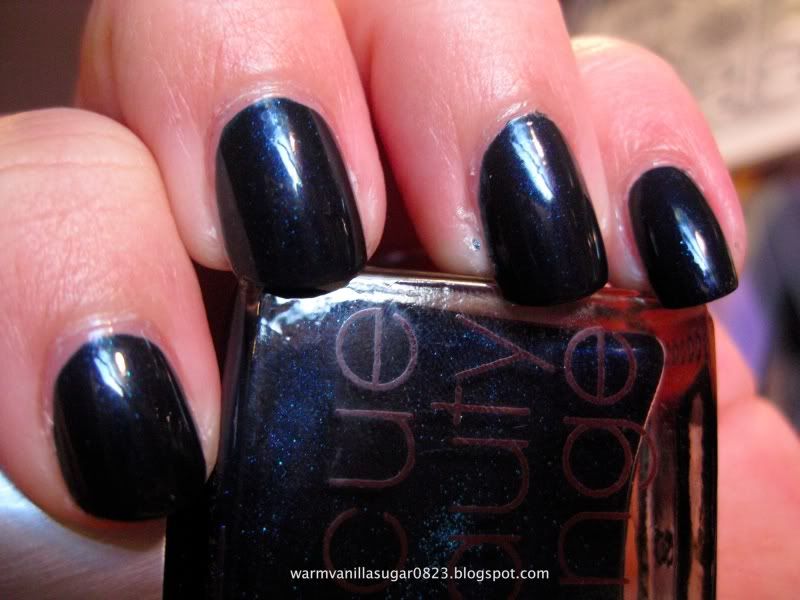 I have to tell you, for the price you pay for Rescue Beauty Lounge nail polishes, it's well worth it because I have yet to be disappointed in any of the polishes I have.
They retail for $18, and yes, it hurts to buy them, but I've become ok with it because they're just fantastic.
They dry fast, they're opaque, they don't build thickly and the color you see in the bottle is the color you're going to get.
Under The Stars is a deep, inky blue with a bunch of tiny teal glitter in it. The glitter does show up on the nail, but not as vibrantly as it does in the bottle (see pictures below). It does have a very galaxy like effect though. It's like Orion's little charm from Men In Black (yeah, pulling out that reference lol).
This was easily opaque in 2. I used Zoya's Anchor, and Zoya's Armor with Seche Vite.