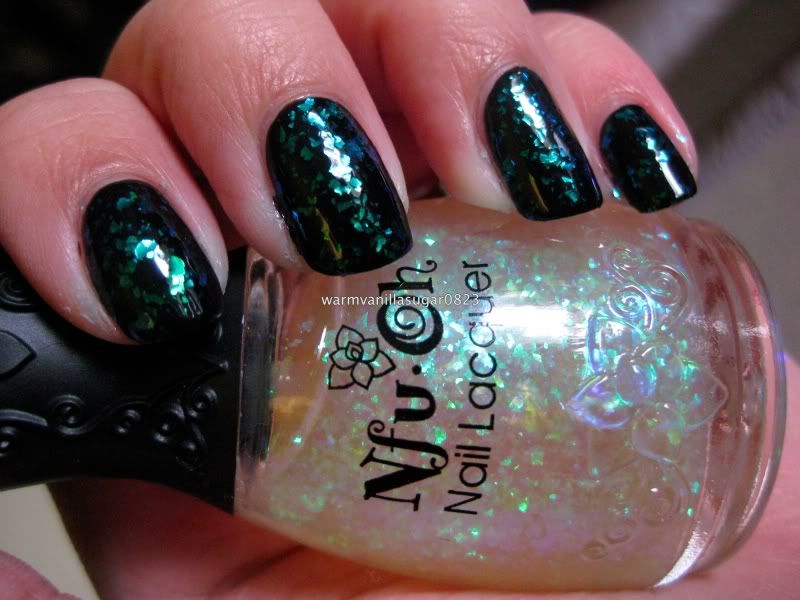 This is one of my new absolute favorites. It definitely goes in top 10.
It's a clear base with a tone of flat, opalescent flakies in it. The flakes are mermaidy - green, teal and blue reflecting.
Here I did about 2 coats of the polish over OPI's "Black Onyx" which is just a black creme.
Unlike Color Club's "Covered in Diamonds" the flakes in this aren't scrunchy and textured. It goes onto the nail smooth. It also doesn't feel chunky on the nail.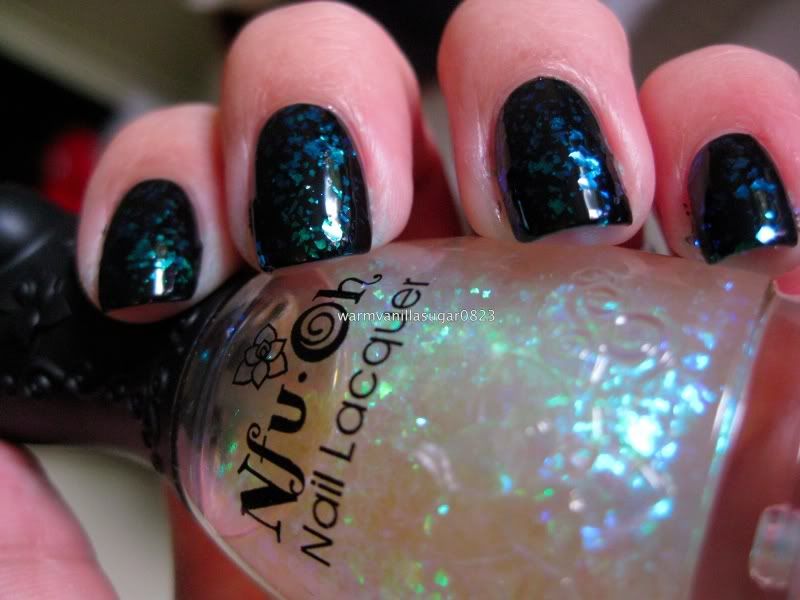 Not only does it look amazing when glossy, it also looks amazing when matted out.
I put Obsessive Compulsive Cosmetic's matte topcoat "Flatline" over the polish and it looked super cool.
The matte top coat dries really fast so it's an easy and fast way to spruce up a manicure.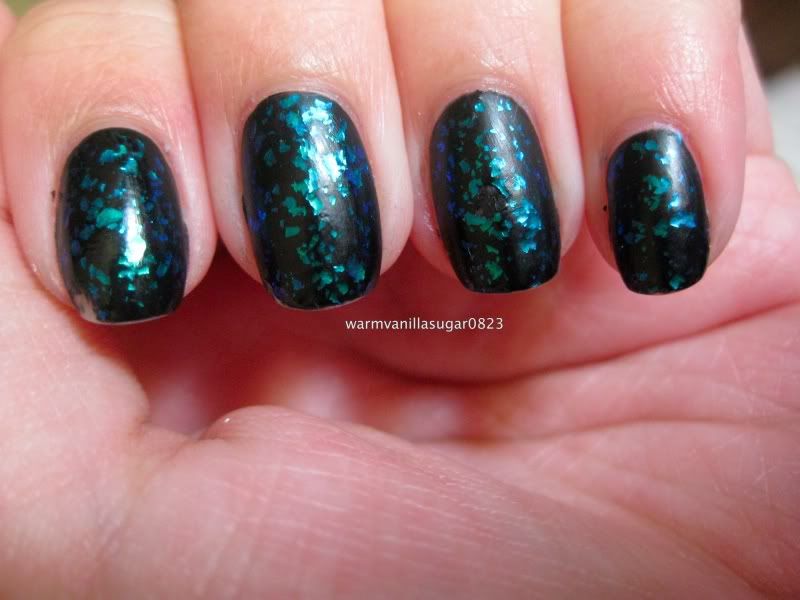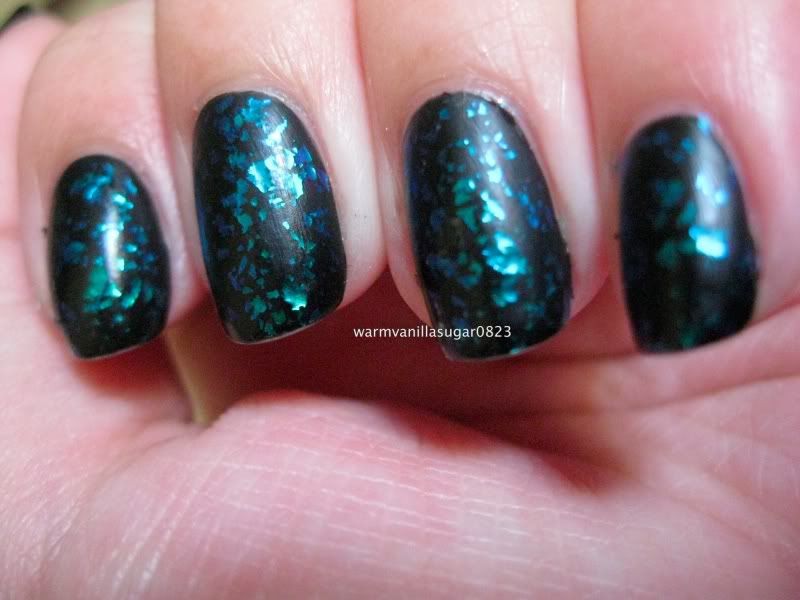 Nfu Oh polishes are $12.50 each and can be found at fabuloustreet.com