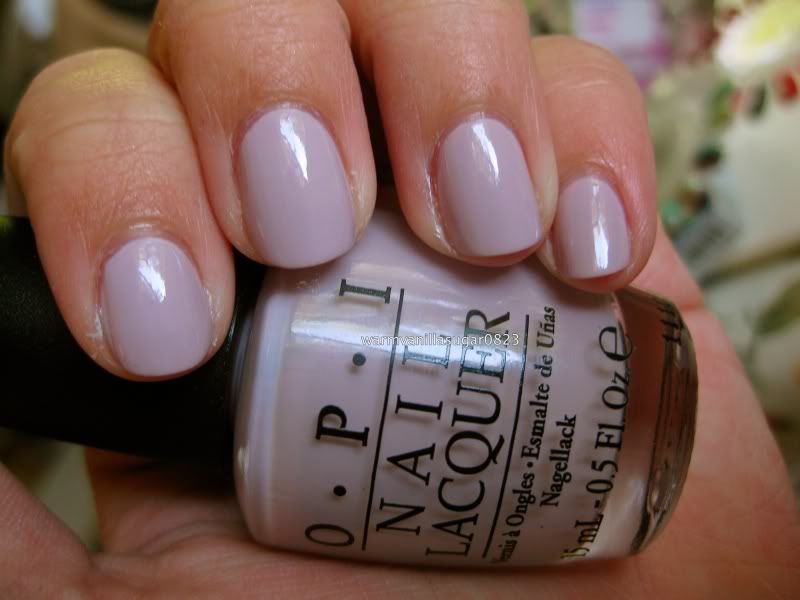 This is one of the cremes from the OPI Pirates of the Caribbean collection.
I originally said that I wasn't planning on picking up any of the cremes - they just seemed sort of "blah" and not that unique.
My beauty supply store got them in stock though so I decided to check them out and NO SURPRISE bought a couple.
This is the first of the 3 that I purchased, swatches for the rest will be up soon.
"Steady As She Rose" is a pale slightly purple tinted pink creme. It's very unique. There's a slight gray tinge to it as well.
In some lights it's more purple, in some it's more pink. In real life, it's definitely more pink. I for sure didn't have any pinks in my collection like it.
At first description it was the only one in the collection that I was interested in it, then when I saw swatches I thought "nah" and then I saw it in real life I bought it. So yeah. That's what happened.
The formula for this was great. not sticky, not runny. It was on the sheer side since it was light but 2 thicker coats or 3 regular coats was good enough.
OPI polishes retail for between $8 and $9 and can be found wherever OPI is sold.