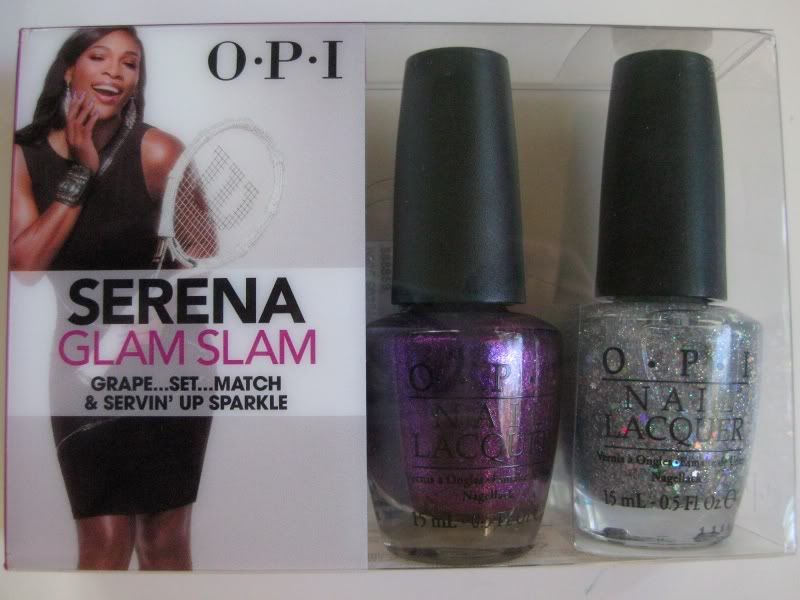 This is one of the new Serena Glam Slam duopacks, in conjunction with Wimbledon this time. There are two duopacks for this tournament as well, but I didn't really see anything special in the other one. The other pack had a silver foil with the same sparkly glitter that comes in this pack.
This pack comes with a royal purple shimmer, like the
OPI Burlesque shimmers
, called Grape...Set...Match, and a glitter topcoat called Servin' Up Sparkle. The purple is gorgeous. I like the texture of it, the color style and formula being very similar to the shimmers that were FANTASTIC in the Burlesque collection. The glitter is very unique as well. It's like a clear version of the pink glitter from the
OPI Katy Perry collection
, Teenage Dream. It's a clear base with a lot of tiny glitter and then bigger hexagonal holographic glitter. It's a party in a bottle. I love it!
Grape...Set...Match
Deep shimmery purple with glass fleck shimmer. It's a lighter, warmer color than Zoya's Julieanne, which had the same sort of finish but a different color shimmer to it.
It's shimmer is along the same lines as the Orly Cosmix collection, and the OPI Burlesque collection. I'm glad that they picked a color that hasn't had that sort of shimmer done to it though. Nobody had done just a regular purple, which is sort of surprising.
When paired with the glitter it becomes this super fun, super festive party nail.
Formula wise it was great. Not thin so you don't have to pile on layers, but it wasn't on the sticky side. Just right. Normal OPI formula.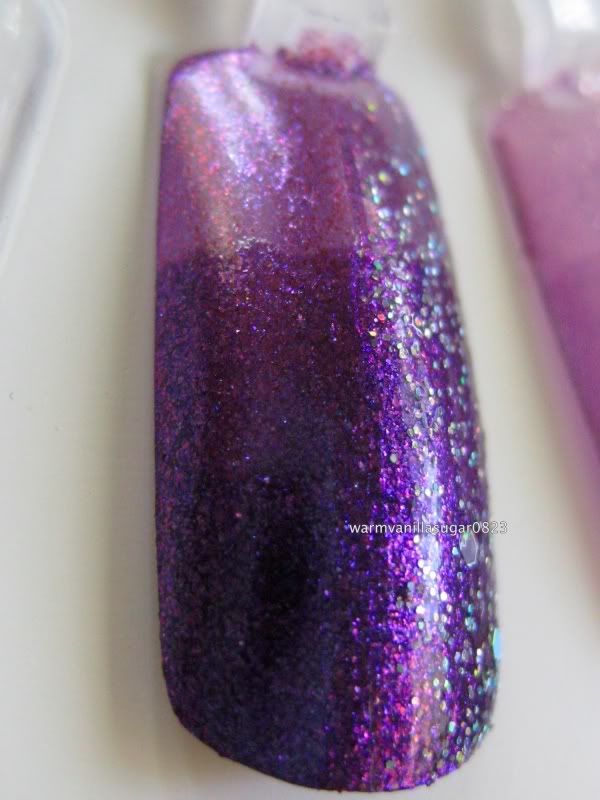 Servin' Up Sparkle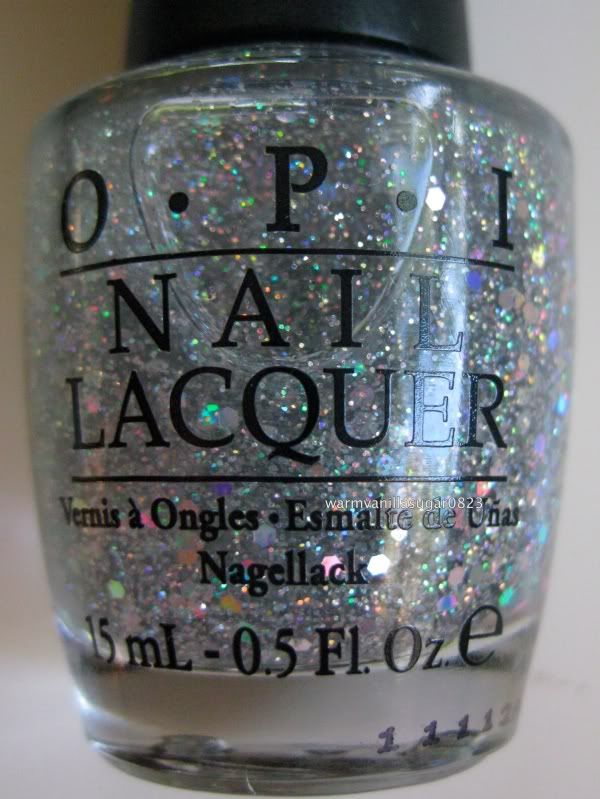 Servin' Up Sparkle is a clear base packed with tones of tiny holographic glitter and then there are bigger hexagonal holographic glitters dispersed throughout it. It's gorgeous and festive and amazing and wonderful.
It's like a clear version of the pink color Teenage Dream from Katy Perry.
This was clearly meant to be layered, but I think it'd be fun on it's own as well. You need a couple coats of it to get more of the big glitter pieces to come out. If you layered like 4 coats, it'd totally work on it's own. It's fun over the purple too though.
This glitter isn't chunky to use. It's actually quite smooth and I think the base totally helps with that, and the difference sized glitters as well. The base actually dries glossy, unlike some glitter topcoats.