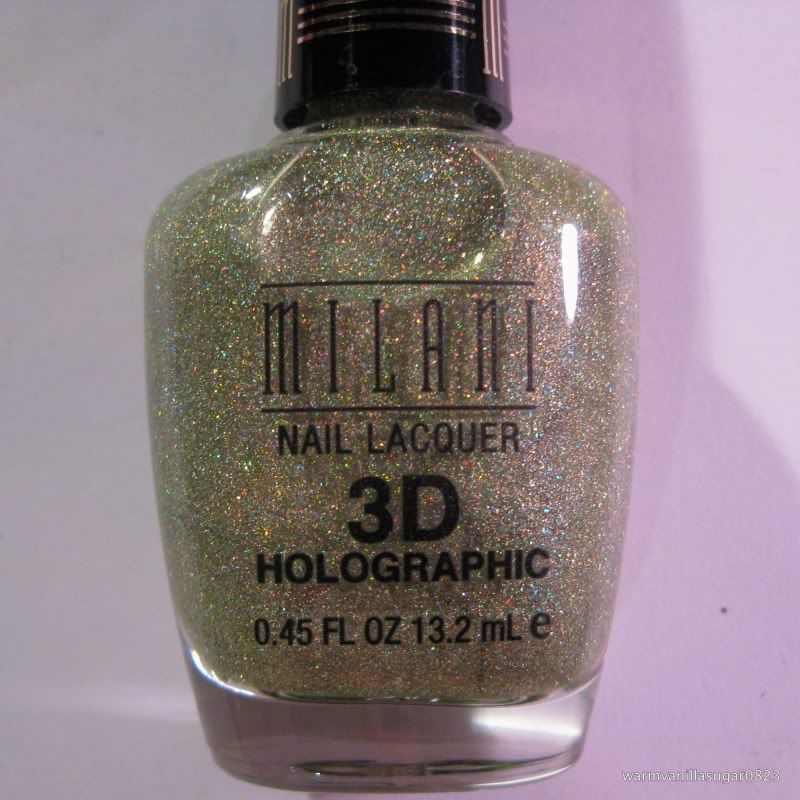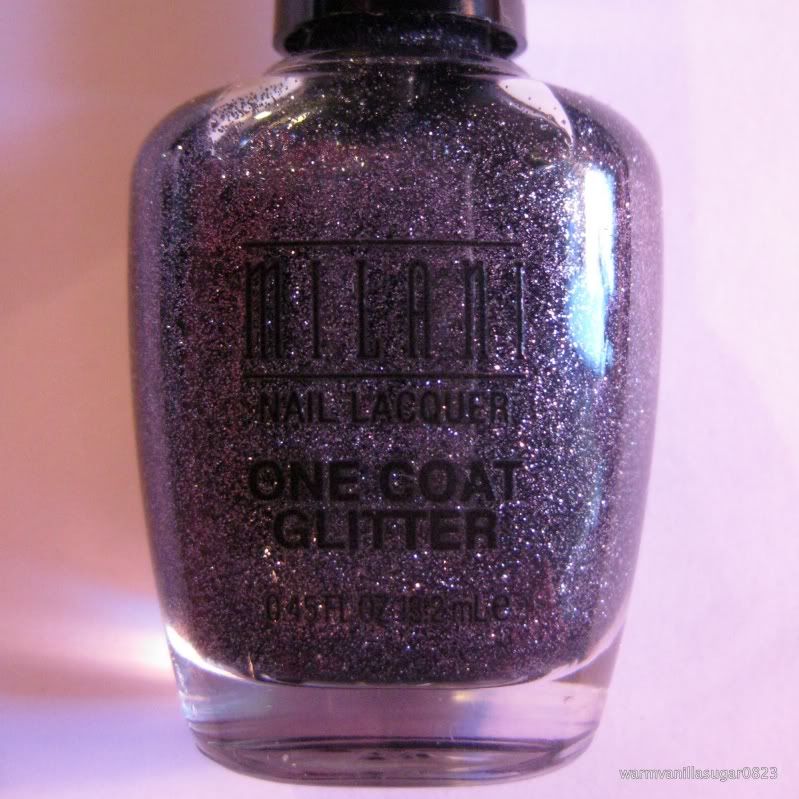 I've been meaning to post these for a while... I just for some reason never got around to it, and then I found them on my computer and decided that I should post them :)
Milani polishes have been increasingly getting more positive buzz lately, especially with their newest collection, the One Coat Glitters, which I purchased one of.
They had previously released a Holographic collection, and even though they've been out for about a year, they're still totally available in drugstores, which I think is fantastic. For some reason at my CVS, it's impossible to find polishes from collections from previous years in other brands. It's not that they don't get put out, or that they're always sold out, they're just hard to find. The Milani polishes are never hard to find though.
They're also reasonably priced, I believe they're sold around $4 to $6. You do get slightly less in the bottle, compared to the standard 0.5 fl oz which comes in OPI or China Glaze.
Universally, I've found that their polishes have a good drying time and are pretty opaque and only need between 2 and 3 coats.