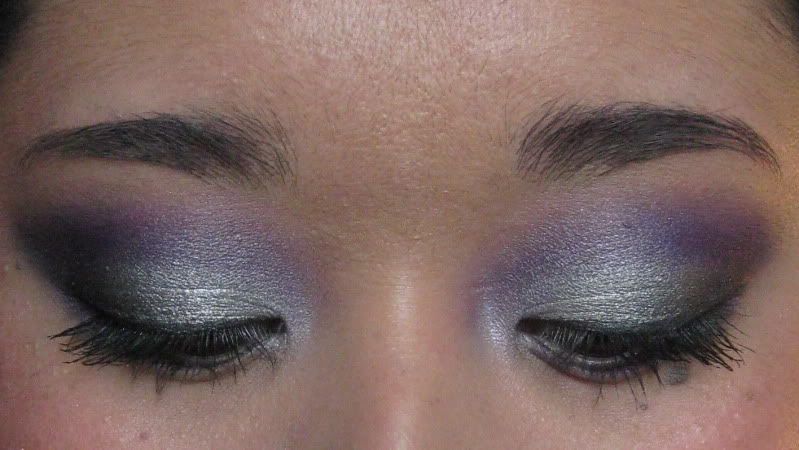 This is officially halfway through the series! This is for the LA Kings, whose team colors are silver, purple and black. I am aware that the colors are going to change next season, but I had a clear image in mind of what I wanted so that's what happened.
It's a super dramatic silver and purple smokey eye. This is actually something you can substitute other colors for the purple to make it a super dramatic smokey look in any color you'd wish to pair with silver.
I actually loved the way this one turned out (you all know I love my purples).
All products are after the jump!